Spice Bazaar
Spice Bazaar, also called Egyptian Market, continues to fulfill its original function. It is filled by many shops selling spices, dried fruits, nuts and seeds, cheese and honey... The Bazaar is closed on sundays. You can stroll in the market, as well as in its surroundings... Rustem Pasha Mosque, built by the famous architect Sinan, is worth visiting with its beautiful tiles, as well as Yeni Camii (the New Mosque)...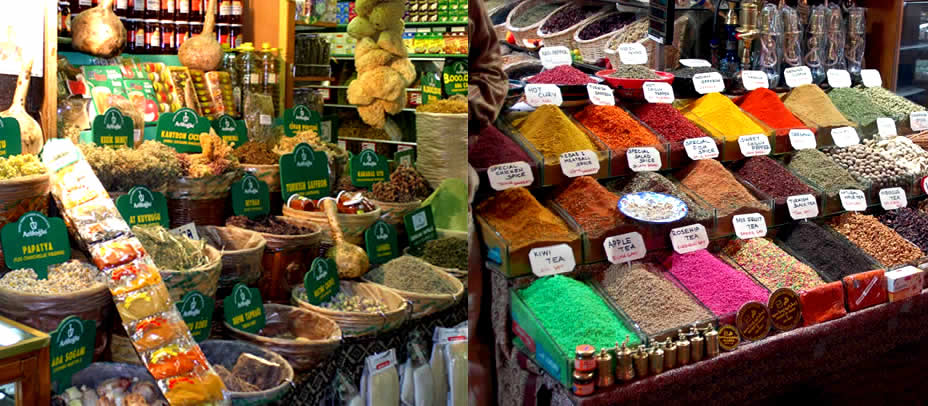 LOCATION INFORMATION
Few minutes to get there
Topkapi Palace 6 MIN
St. Sophia Museum 5 MIN
Turkish & Islamic Art Museum 8 MIN
Archeological Museum 2 MIN
Tile Museum 4 MIN
Saint Irene 4 MIN
Mosaic Museum 13 MIN
Carpet Museum 13 MIN
Basilica Cistern 4 MIN
Grand Bazaar 10 MIN
?
Spice Bazaar 4 MIN
Sultanahmet Square 5 MIN
Dolmabahce Palace 10 MIN
Neve Shalom Sinagog 17 MIN
Tophane Fountain 15MIN
Galata Tower 10 MIN
Old Jewish Quarter 30 MIN
Kariye Museum 30 MIN
Fener Orthodox Patnarchate 20 MIN
Fatih Mosque 20 MIN