Hagia Sophia
Hagia Sophia This must-to-see museum, in which you see both Christian and Islamic art, is one of the most impressive sights in Istanbul. Open everyday except Monday, between 9 am and 4 pm.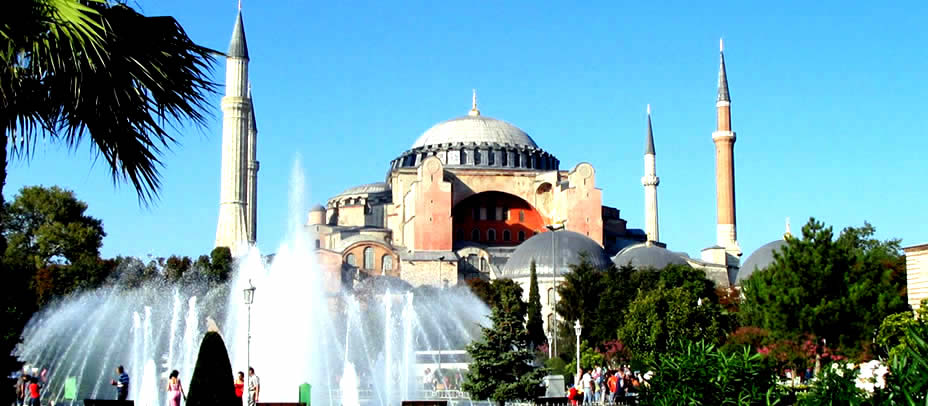 LOCATION INFORMATION
Few minutes to get there
Topkapi Palace 6 MIN
St. Sophia Museum 5 MIN
Turkish & Islamic Art Museum 8 MIN
Archeological Museum 2 MIN
Tile Museum 4 MIN
Saint Irene 4 MIN
Mosaic Museum 13 MIN
Carpet Museum 13 MIN
Basilica Cistern 4 MIN
Grand Bazaar 10 MIN
?
Spice Bazaar 4 MIN
Sultanahmet Square 5 MIN
Dolmabahce Palace 10 MIN
Neve Shalom Sinagog 17 MIN
Tophane Fountain 15MIN
Galata Tower 10 MIN
Old Jewish Quarter 30 MIN
Kariye Museum 30 MIN
Fener Orthodox Patnarchate 20 MIN
Fatih Mosque 20 MIN