Tradition & Experience
Our Special Class Hotel is like a colorful page from different ages of history reflecting both art and the rich cultural heritage of modern Turkey. We will be pleased to serve you in our home not as a customer but as a guest with a great Turkish hospitality. velit esse cillum dolore eu fugiat nulla pariatur.
Whether you choose to stay in our hotel or not,we wish you a pleasent holiday in our beautiful country, Turkey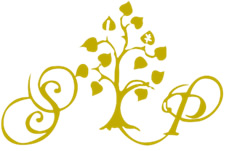 I was very happy with my staying at this hotel very nice hotel, polite, very clean ,very near to every thing to metro station to Aya Sofia to Blue Mosque to Grand Bazar to Egyptian Spicy to Takesim to Estklal Street by foot...
Facilities of Sirkeci Park Hotel
This classic Ottoman hotel is situated in the historical heart of Istanbul, just 5 minutes' walk from St. Sophia and Topkapi Palace. It offers air-conditioned guestrooms with free Wi-Fi and has a restaurant. Rooms at the Sirkeci Park Hotel have parquet floors, elegant fabrics, and modern furnishings. They come equipped with a minibar and satellite TV, and include a private bathroom with a hairdryer.
The hotel's restaurant offers a buffet breakfast every morning. Guests can enjoy a sip of coffee or tea on the open-air terrace with panoramic views of Gülhane Park and the harbor. You can benefit from the Sirkeci Park's laundry and ironing services. The hotel also has a tour desk that assists with car hire and provides information on local attractions. Sirkeci Park Hotel is located less than one km from the Grand Bazaar and is a 5-minute walk from the Archeological Museum. It offers 24-hour front desk service and free on-site private parking. .